Mozilla just announced the launch of the Price Wise Test Pilot experiment, a new tool designed to allow Firefox users to track prices across Amazon, Best Buy, eBay, Home Depot, and Walmart U.S. retailers.
According to the Price Wise launch announcement, "When Price Wise finds a price drop, the add-on gives you a heads-up about the lower price."
The new experiment comes just in time for the holiday season as it will allow users who install Price Wise to add any products from the five major retailers to their Price Watcher list and automatically receive a desktop notification when their prices drop.
As Mozilla says, "This list of retailers were among the top 10 visited by Firefox users and we're working to expand to more retailers in the future."
On the Price Wise installation page, Mozilla also informs potential users that while using this Test Pilot experiment the number of visits to the saved product pages will be recorded.
Furthermore, while using Price Wise, Mozilla will also collect "data about the products you choose to track such as prices change frequency, size, and the accuracy of that information."
Mass browser tab emailer "Email Tabs" experiment also launched
Mozilla also announced the release of another Test Pilot experiment dubbed Email Tabs which allows Firefox users to quickly select multiple tabs and either email them or send them to the clipboard.
The Email Tabs experiment also provides email templates to make it easier to decide what to share, with the option of emailing only the links, the tabs' screenshot previews, or the full text.
As is the case with Price Wise and all other Test Pilot experiments, Mozilla will collect some data regarding the use of Email Tabs, ranging from the way its used to stats regarding the number of tabs emailed and the recipients count.
"Email Tabs does not collect any information about your email address, your email contacts or the URLs of any websites you visit or send while using Email Tabs," says Mozilla.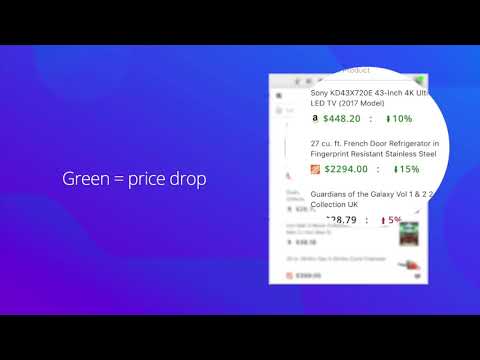 Play Video